HIGHTECK MAGAZIN ILLUSTRATIONS
Speakers portraits in front of the future they are describing in science pop article. For example, Vitaliy Egorov, famous space blogger speaks about the moon base, Alexandr Panchin about future of the bio-technologies, Olga Moroz is wondering about cyber immortality. iPad drawings.

BERLIN CITY TOUR ILLUSTRATIONS
Hipster-style illustrations for audioguide in Berlin. Media: coffe + ink + photoshop. Quest storyline: the main character, stylish bearded man, is wondering through the streets of the city center trying to remember what he was doing yesterday. At each new geo-location new picture is shown along with the new piece of audio guide.
MASTER & MARGARITA: MOSCOW CITY TOUR ILLUSTRATIONS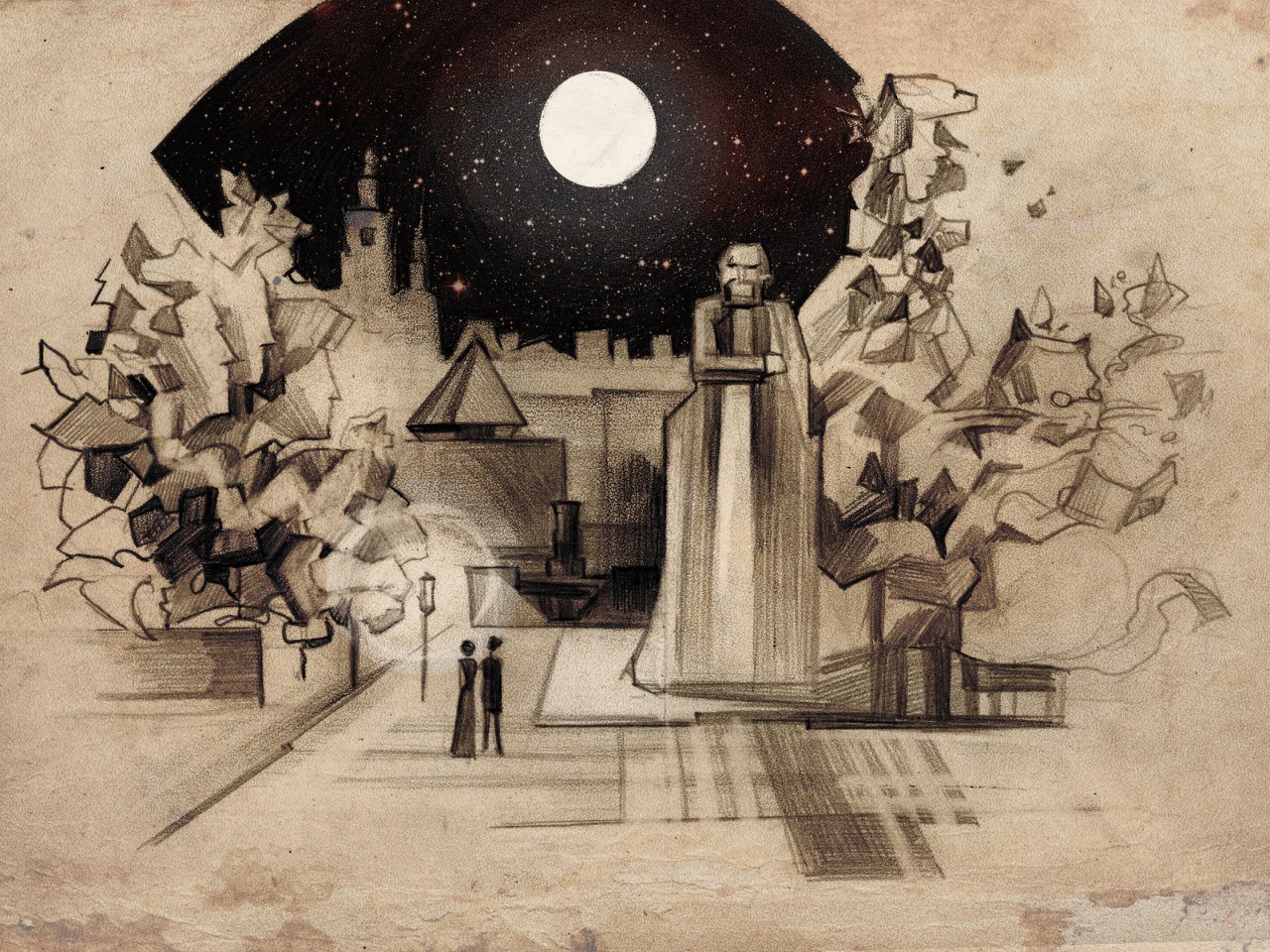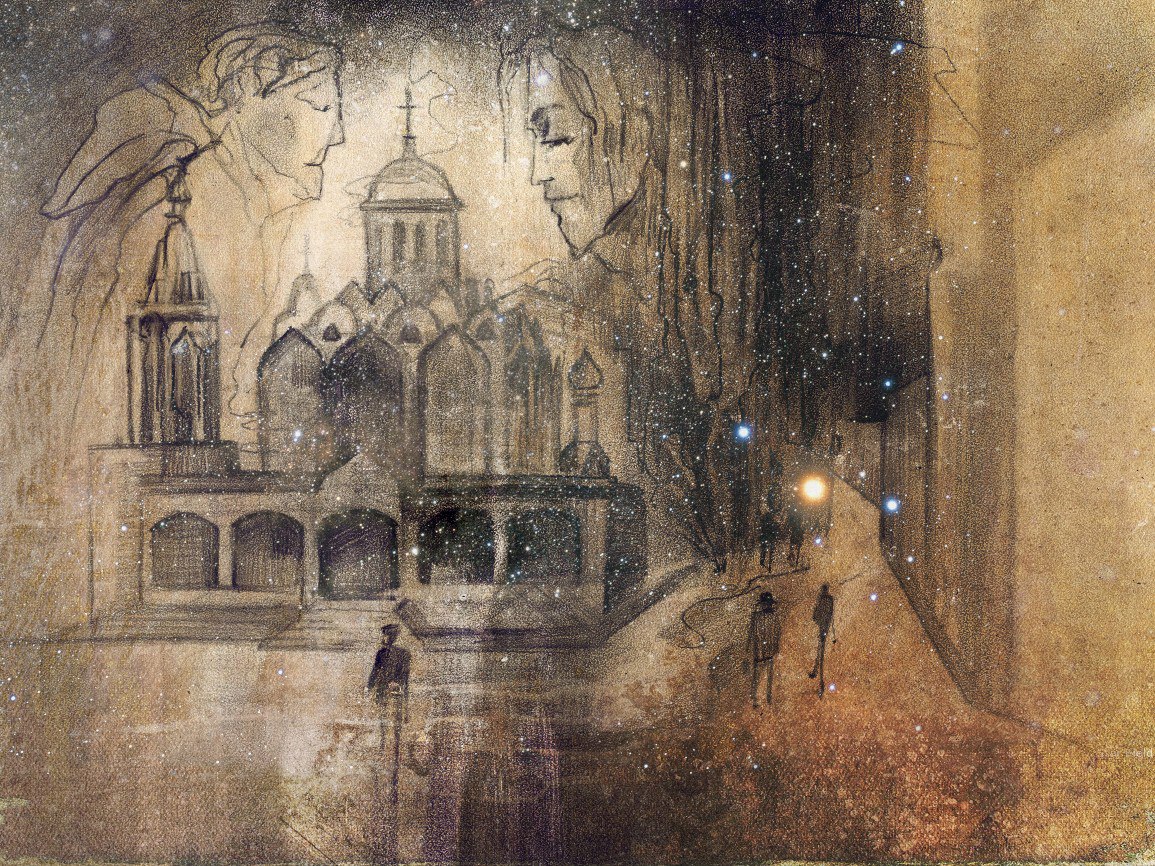 Illusration for the city quest in Moscow, based on the "Master and Margarita" novel. Get acquainted with mystique city history, walking through the Bulgakov's Moscow. Media: pencil, photoshop.
DOCTOR WHO: LONDON CITY TOUR ILLUSTRATIONS
Do you like "Doctor Who" TV show?
EVENT SKETCHING: DRAWINGS DURING EVENTS
Live drawings during the event that help to look at the celebration or sci-pop event through the artist eyes. Good way to freez the memories and fun activity itself.
WRITERS AND POETS: ART FOR T-SHIRTS ABOUT RUSSIAN CLASSICAL LITERATURE
The customer said: "We need Pushkin, Gogol, Dostoevsky, Esenin.. and Judge Dredd. Don't ask!". Media: ball point pen. Style: scribbles